A Registered Chartered Professional Accounting Firm. Experience Stress-Free Accounting Today With Kinden.

When you need a reliable accountant in Bedford, NS there's no one better than us. We've been helping business owners like yourself get back on track for years and we know what it takes to make things simple so that all of your attention can focus where it belongs: running your company!
Online Accounting Services Bedford
Kinden Accounting is a one-stop-shop for all your tax and accounting needs in Bedford. We offer payroll services, monthly reporting to make sure you stay organized in the current year as well as tax advisory when it comes time to file taxes with CRA! We use cloud technology so that we can automate most of these mundane tasks which would otherwise take up valuable business time from managing transactions or preparing documentation – allowing our clients more freedom than ever before while still having professional support at hand if anything goes wrong along the way
Kinden is a company that takes the time to set up financial systems correctly from day one, leaving your books in pristine condition. By utilizing the cloud, we can help out from any corner of the province. Don't trust just anyone that offers bookkeeping services in Bedford. At Kinden, we work with you so patiently and tirelessly until every last dollar makes sense for both parties involved – it's what we do best! 
Business Tax Planning Services in Bedford
If you own a business, it's crucial to have an understanding of the taxes that will be incurred. The reality is that every decision or transaction has some sort of tax implications which can quickly lead to complications when rules change, or items aren't being tracked properly. Let the experts at Kinden Accounting help you with your business tax planning in Bedford today!
Small Business Consulting Bedford
We understand that establishing a business is both thrilling and difficult. That's why we've come to help! We specialize in assisting entrepreneurs with registration and licensing, partnerships, and incorporating, as well as financing proposals (yes, those pesky financing plans are something most new businesses need help with). We can also help with developing business plans, and offer coaching services that will guide you through this adventure step by step.
8 Benefits of an Online Accountant in Bedford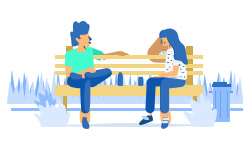 Proactive Advice
We strive to make your business better. That's why we proactively come to you with business advice and tax recommendations.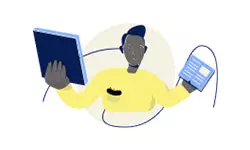 Rapid Support
No more waiting weeks for an answer. You'll have a Chartered Professional Accountant available when you need one.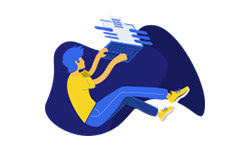 Real-time Reports
Better business choices are made with up-to-date cloud reports. When and where you need it, you'll find it useful.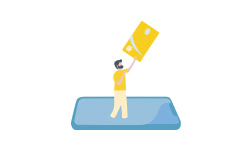 Fixed Fees
There are no hourly fees. There will be no surprises. You'll be charged a monthly fee that includes everything you require. ​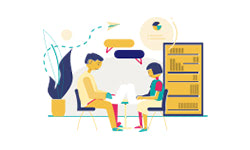 Always Accessible
No more wasting time in traffic. Our services are accessible no matter where you are. Want to meet at your place of business? No problem. Your favourite coffee shop? See you there! With video conferencing, we're able to work with you no matter where your business takes you.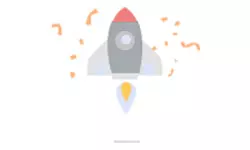 High-end Services
Our experts know how to provide high-quality accounting services. Our specialists have a well-balanced client portfolio since your fees go 100% to service and not overhead. As a result, they can provide you with the individualized care you need. ​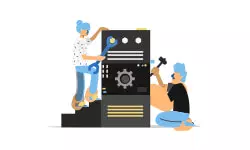 Value Added Focus
We become more efficient when we use technology. By concentrating on bringing value to your business, we spend the time we save. We evaluate data in advance and provide recommendations to help you grow your business.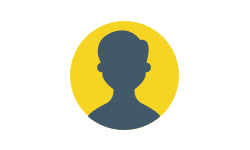 You!
Our clients' knowledge of online accounting creates an incredible environment in which we can do our finest job.
Plans for Every Bedford Business

Startup Essentials
Complete tax compliance Bookkeeping Quarterly Financial Health Checkup Quarterly budget setup and analysis Cloud accounting software Cloud accounting setup and training Ongoing Support Annual CPA consultation session

Growth Foundations
Complete tax compliance Bookkeeping Quarterly Financial Health Checkup Quarterly budget setup and analysis Cloud accounting software Cloud accounting setup and training Ongoing Support Monthly CPA consultation sessions

Rapid Scaling
Complete tax compliance Bookkeeping Quarterly Financial Health Checkup Quarterly budget setup and analysis Cloud accounting software Cloud accounting setup and training Ongoing Support Unlimited CPA consultation sessions Priority access to a dedicated CPA
About Bedford, Nova Scotia
Bedford is a former town and current urban community of the Halifax Regional Municipality, in Nova Scotia, Canada. It was an independent town from 1980 to 1996